Of u nu sneller of langer wilt fietsen dan gisteren of zich wilt aanmelden voor een wedstrijdtraining, voor elk doel biedt de Edge 820 direct de functies die u nodig hebt. Deze compacte GPS-fietscomputer met touchscreen biedt geavanceerde prestatiemeting, fietsspecifieke afslag-voor-afslag navigatie, onze nieuwe GroupTrack functie en meer.
GroupTrack voor als de groep u niet kan bijhouden
Ook als u het peloton achter u laat, hoeft u zich niet alleen te voelen. Met onze nieuwe GroupTrack [1] functie kunt u uw toestel koppelen via Garmin Connect™, zodat u altijd weet waar uw fietskameraden zich bevinden en zij kunnen zien waar u bent, als u uit zicht bent geraakt. Dit is slechts een van de vele innovaties die we ontwikkelen om te zorgen dat u zich op uw tocht nooit alleen hoeft te voelen.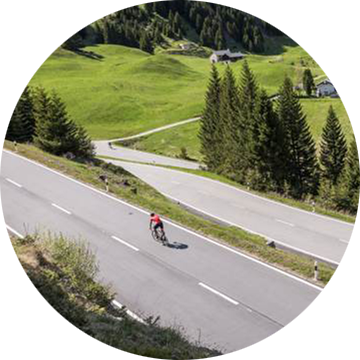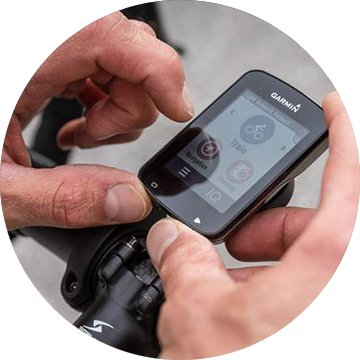 Het ultieme touchscreen
U gaat veel plezier beleven van de vele krachtige functies die de compacte Edge 820 biedt, maar vooral het touchscreen met hoge resolutie zal u bevallen. Een omgevingslichtsensor past automatisch de helderheid van het scherm aan, zodat u alles in een oogopslag haarscherp overziet, en het capacitieve touchscreen is gemakkelijk te bedienen - ook als het nat is of wanneer u handschoenen draagt.
Geavanceerde prestatiemeting
De Edge 820 GPS fietscomputer is compatibel met ANT+®sensors, inclusief snelheid, cadans en hartslag. Voor nog meer prestatiegegevens is de 820 bovendien compatibel met ANT+ vermogensmeters, zoals de Vector™, onze unieke vermogensmeter in de pedalen die uw totale vermogen, cadans en balans tussen linker- en rechterbeen meet. U kunt zelfs fietsdynamicagegevens opslaan om meer inzicht te krijgen in uw conditie, zoals waar u kracht uitoefent op de pedalen en tijdens de hele pedaalslag. Het toestel kan ook worden geïntegreerd in ANT+ elektronische schakelsystemen en ANT+ fietstrainers.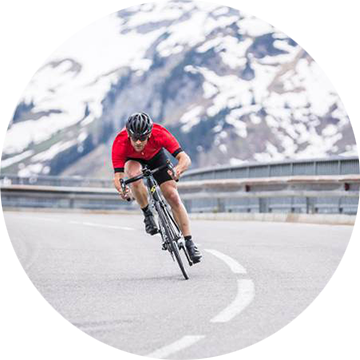 Door toevoeging van een hartslagband kunt u ook beschikken over allerlei fysiologische gegevens. Tijdens het fietsen kunt u uw VO2 max-waarde in de gaten houden en na het fietsen kunt u met de functie Hersteladvies uw gegevens analyseren en zien hoe lang u moet wachten voordat u zich weer aan een volgende intensieve fietstraining waagt. Dit systeem van gekoppelde sensors, accessoires, fietscomputer en analyse achteraf via Garmin Connect zorgt dat u elke rit weer op de hoogte blijft van uw fysieke conditie.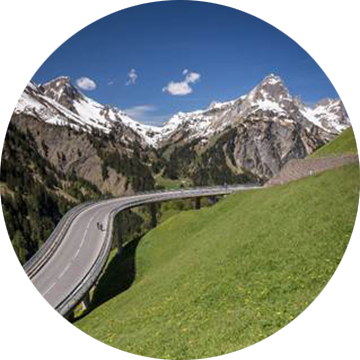 Navigeren met vooraf geladen Garmin fietskaart
Gebruik GPS afslag-voor-afslag navigatie om uw weg te vinden, zowel op begane wegen als onbetreden paden. De Garmin fietskaart voorziet u van navigeerbare wegen en fietspaden, hoogtegegevens, nuttige punten en biedt u de mogelijkheid om adressen te zoeken. En als u de rondritfunctie gebruikt, selecteert de Edge 820 voor u een fietsvriendelijke route, van begin tot eind, gebaseerd op de afstand die u wilt afleggen.
Compatibel met onze Varia producten voor nog veiliger fietsen
De Edge Explore 820 is voorzien van ongevaldetectie [3] via een geïntegreerde versnellingsmeter. Als u in problemen raakt, wordt uw kaartlocatie doorgegeven aan een in noodgevallen te waarschuwen contact. Om ongevallen te helpen voorkomen, is de Edge Explore 820 ook compatibel met onze uitgebreide serie Varia™ producten voor veiliger fietsen, inclusief achteruitkijkradar en slimme fietsverlichting, zodat u tijdens het fietsen goed zicht houdt op de omgeving. Als de Edge 820 is gekoppeld met deze fietsverlichting of de radar die achteropkomend verkeer detecteert, hebt u niet alleen zelf goed zicht, maar blijft u ook goed zichtbaar voor andere weggebruikers.
Aanpassen en koppelen
Het is uw toestel, dus u kunt het naar wens personaliseren met de gratis aanpasbare gegevensvelden en apps die u kunt downloaden. Bekijk ons aanbod in de Connect IQ store en maak uw keuze om uw Edge 820 helemaal naar wens in te richten. En vergeet niet dat wanneer u er met de fiets op uittrekt, de Edge 820 GPS-fietscomputer ook zorgt dat u contact [4] houdt met de rest van de wereld, via smart notifications, live volgen, delen via social media en automatische uploads naar Garmin Connect, onze gratis online fitnesscommunity.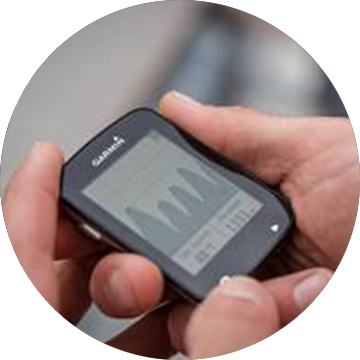 LiveTrack is nu eenvoudiger
Met LiveTrack en GroupTrack kunnen uw gezin, vrienden en medefietsers uw locatie tijdens het fietsen in real-time bepalen en de functies zijn nu nog makkelijker te gebruiken. Als u automatisch starten inschakelt, kunt u meer aandacht besteden aan de rit en minder aan de technologie. Zowel LiveTrack als GroupTrack kunnen automatisch detecteren wanneer u begint met fietsen, waardoor u uw telefoon niet meer hoeft te pakken. Automatisch starten is ook beschikbaar voor de nieuwe Strava Beacon, waardoor Strava Premium abonnees gebruik kunnen maken van dezelfde geweldige functie. Zodat u tijdens het fietsen weet dat de thuisblijvers en de andere fietsers beter dan ooit weten waar u bent.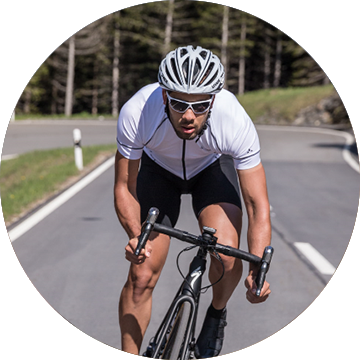 Waar u ook gaat
Of u nu in afgelegen bossen fietst of langs hoge gebouwen, dankzij de GPS- en GLONASS-satellietontvangst kan de Edge 820 uw positie snel en nauwkeurig bepalen, waar u zich ook bevindt.
[1] Indien gekoppeld met een compatibele telefoon - GroupTrack kan tot 50 fietsers volgen.
[2] Bij gebruik met hartslag en vermogen.
[3] Indien gekoppeld met een compatibele telefoon - voornamelijk ontworpen voor fietsen op de weg.
[4] Indien gekoppeld met een compatibele telefoon.