Laat je hart spreken
Forerunner 35 is een dun en licht toestel dat ideaal is voor uw dagelijkse hardloopsessies, trainingen en wedstrijden. Het toestel beschikt over Garmin Elevate polshartslagtechnologie en ingebouwde GPS die onder andere afstand, tempo en intervallen bijhoudt. Omdat het horloge al deze statistieken vastlegt, hebt u geen andere toestellen, telefoons of hartslagmeters nodig. Doe de Forerunner 35 om en u bent klaar voor de start.
Blijf verbonden
Als u uw Forerunner 35 koppelt met een compatibele smartphone, kunt u gebruikmaken van verschillende handige connected functies. Met smartphone meldingen blijft u zowel tijdens het hardlopen als in het dagelijkse leven op de hoogte van alles2. Blijf verbonden met familie en vrienden via de functie LiveTrack, hiermee kan iedereen u in real-time volgen. Forerunner 35 biedt ook automatische software-updates en u kunt er bijvoorbeeld ook muziek mee bedienen, en nog veel meer.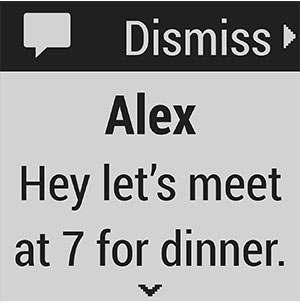 Aanpassen en koppelen
Met het Forerunner 35 GPS-hardloophorloge kunt u uw statistieken en hardloopsessies automatisch uploaden naar Garmin Connect, onze gratis online fitnesscommunity waar u uw voortgang kunt bekijken en zelfs delen via sociale media. Deze gratis software is beschikbaar voor uw computer of smartphone met de Garmin Connect™ Mobile app.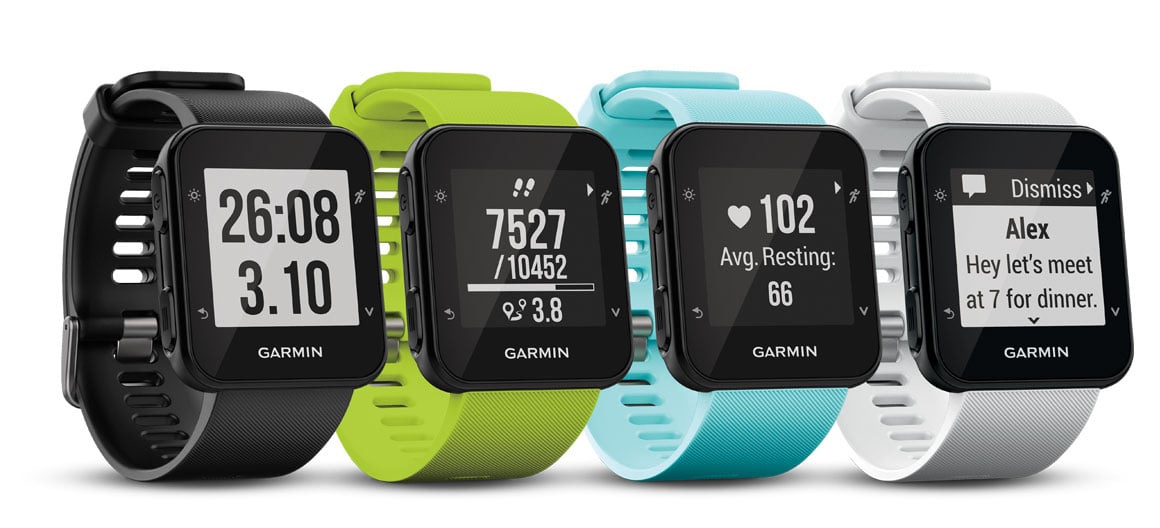 Uw workout een boost geven
Fit blijven hoeft niet saai te zijn alleen maar omdat het deel uitmaakt van uw routine. De Forerunner 35 bevat ingebouwde hardloopprofielen voor binnen en buiten, maar u kunt er veel meer mee doen. Als u uw routine een beetje kleur wilt geven, kunt u bijvoorbeeld het fietsprofiel selecteren voor een fietstochtje door uw wijk of het cardioprofiel voor een loeizware workout op de crosstrainer.
Dag en nacht activiteiten volgen
De Forerunner 35 heeft zo veel functies voor activiteiten volgen dat er geen reden is om het toestel niet dag en nacht te dragen. Behalve de hartslagmeter die 24/7 uw hartslag meet, kunt u bijvoorbeeld ook uw stappen, calorieën, afstanden, slaap en minuten intensieve training bijhouden. Het horloge geeft een trilsignaal als u te lang inactief bent en het tijd is om te gaan bewegen.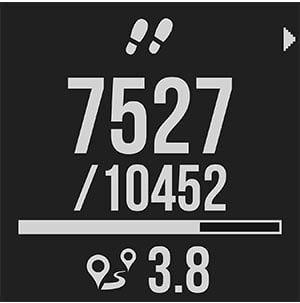 1Nauwkeurigheid van activiteiten volgen
<sup<2< sup="">Indien gekoppeld met een compatibele smartphone
Gebruik en onderhoud van uw toestel